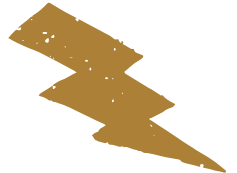 Frequently Asked Questions
---
Are tattoo artists licensed?
Tattoo artists should be certified in bloodborne pathogens training, as well as trained by a competent tattooist in a formal apprentice relationship.
---
Are tattoo needles disposable?
No, not all tattoo needles are disposable, but at Fox and the Machine Tattoo, ALL cartridges and materials used to tattoo ARE disposable.
---
Are tattoo deposits refundable?
No, tattoo deposits are not refundable.  Although, if a client wishes to reschedule, and does so within the parameters of the timeline outlined in the client tattoo waiver. (72 hours prior?) The deposit can be kept on the client's account and transferred to the next session.
---
Are tattoo cover ups hard?
Tattoo cover-ups can be more difficult.  There are a few factors that come to play.  How old is the tattoo?  If the ink has been sitting in the skin for 4-5 years it is much easier to cover with the fresh tattoo.  How dark and dense is the image?  Depending on the tattoo image itself it could be harder to cover.
---
Are tattoo touch-ups common?
Touch ups, for the most part, are avoidable!  Take care of your tattoo.  Follow our detailed aftercare instructions and there should be no need for touch-ups.  Touch-ups in a tattoo are done when there has been an error or unavoidable issues in the application/healing of the tattoo.  Your tattoo artist will be able to tell if the ink didn't take well to the skin (for example) versus negligence in the aftercare period!
---
Will tattoo scarring go away?
Scarring can heal or fade over time, depending on the severity.  Blowout will not go away! Stick to the professionals to avoid either of these from happening to you!
---
Will the tattoo fade over time?
Tattoos naturally fade over time, but with the right application and proper care of your ink it will last a lifetime and look great.
---
Is it possible to tattoo over scars/moles?
Yes, in some cases it is safe to tattoo over scars. However, tattooing over moles and skin tags is not recommended. In more serious cases please consult a Physician.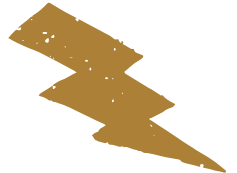 Aftercare Instructions
---
*if using Saniderm tattoo bandage (secondary bandage – clear)
**If there appears to be irritation on the skin surrounding the bandaged area (redness or itchiness)  remove bandage at once and clean the tattoo and surrounding area as advised below.  Treat the irritated skin with vitamin E cream (only irritated skin, not the tattoo itself). This is an uncommon side effect of using this particular bandaging and these are merely instructions on how to treat this type of reaction.**

Leave first bandage on for 24 hours

If the first bandage leaks a little from fluid accumulation, keep the bandage on and keep the area clean where leakage is.

When 24 hours is up, remove bandage in the shower.

 

Clean thoroughly with bare hands (no cloth) using warm water and unscented soap.
Once clean, let air dry and lightly dab area surrounding the tattoo with rubbing alcohol before applying the second bandage.  Alcohol removes oils and cleans the skin to enable the bandage to properly adhere.


Leave the second bandage on for 4-5 days.

When removing the second bandage, repeat the same cleaning instructions as the first bandage.

Once the saniderm process is complete, keep the tattoo clean and dry.

Do not use a moisturizer until the tattoo is finished shedding, or until skin becomes tight and appears to require moisturizer.

Do not moisturize in excess! This can complicate the healing of your tattoo.  Clean and dry is best.
During the healing process, do not expose tattoo to the sun, hot tubs, baths, pools or the ocean as these will all damage your tattoo and increase your chances of infection
---
*if using normal tattoo bandage (black or blue soaker pad)
Leave bandage on for at least 4 hours, but no more than 24 hours.

 

Do not re-bandage.

Remove bandage and wash thoroughly with warm water and unscented soap.

Once clean, let air dry.

Do not apply moisturizer until the tattoo is finished shedding or until skin appears tight and requires moisturizer.

Keep the tattoo clean and dry.

 

Too much moisture can create a breeding ground for bacteria which can lead to infection.
If there is scabbing present during the healing process, avoid picking or scratching.

 

This will scar the tattooed area, resulting in the tattoo needing to be fixed or re-done.
Once the tattoo is finished shedding and seems healed, proceed to apply a thin layer of moisturizer 2 times per day. 
During the healing process, do not expose tattoo to the sun, hot tubs, baths, pools or the ocean as these will all damage your tattoo and increase your chances of infection